zurück zur Übersicht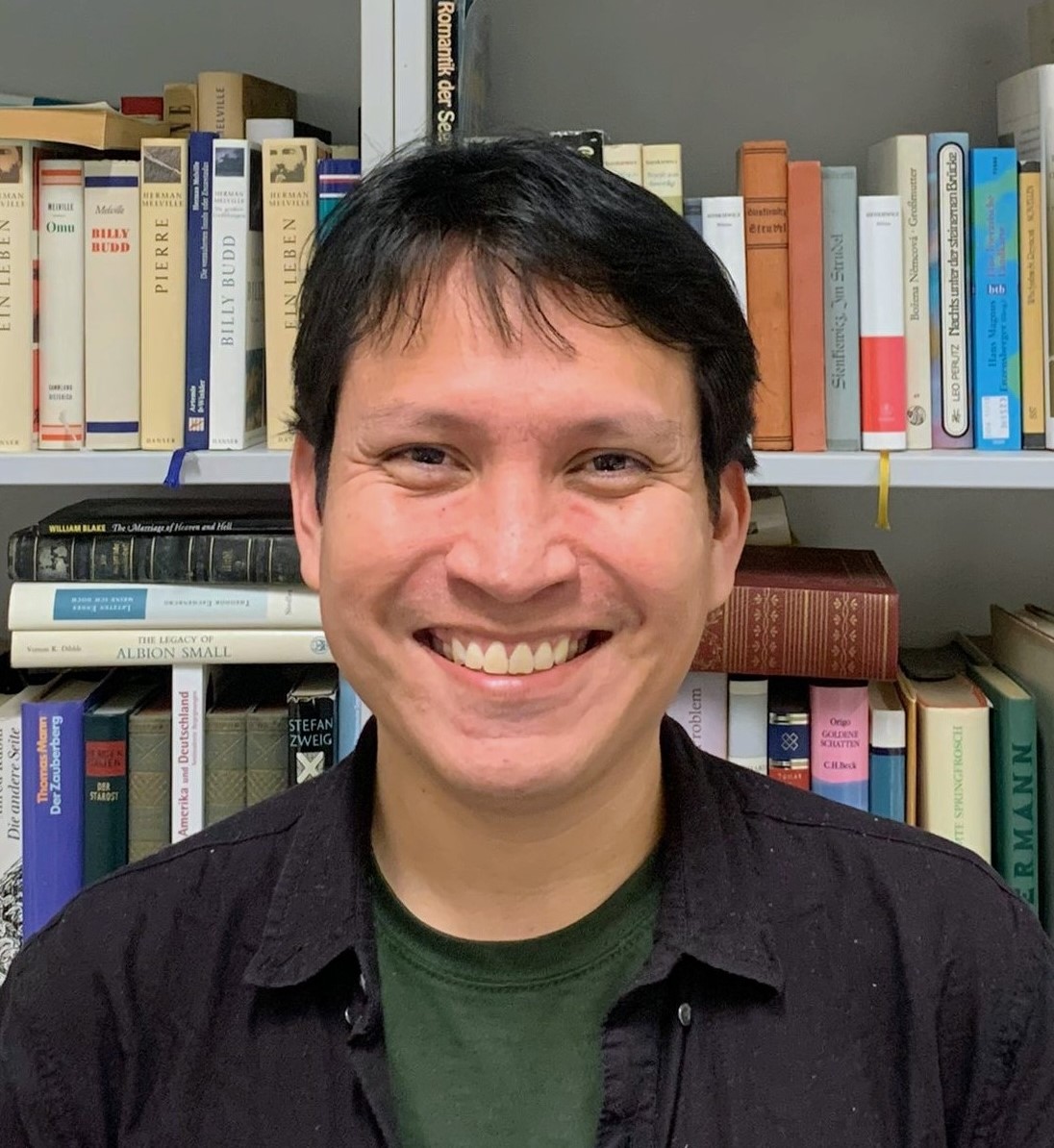 Luis Bastidas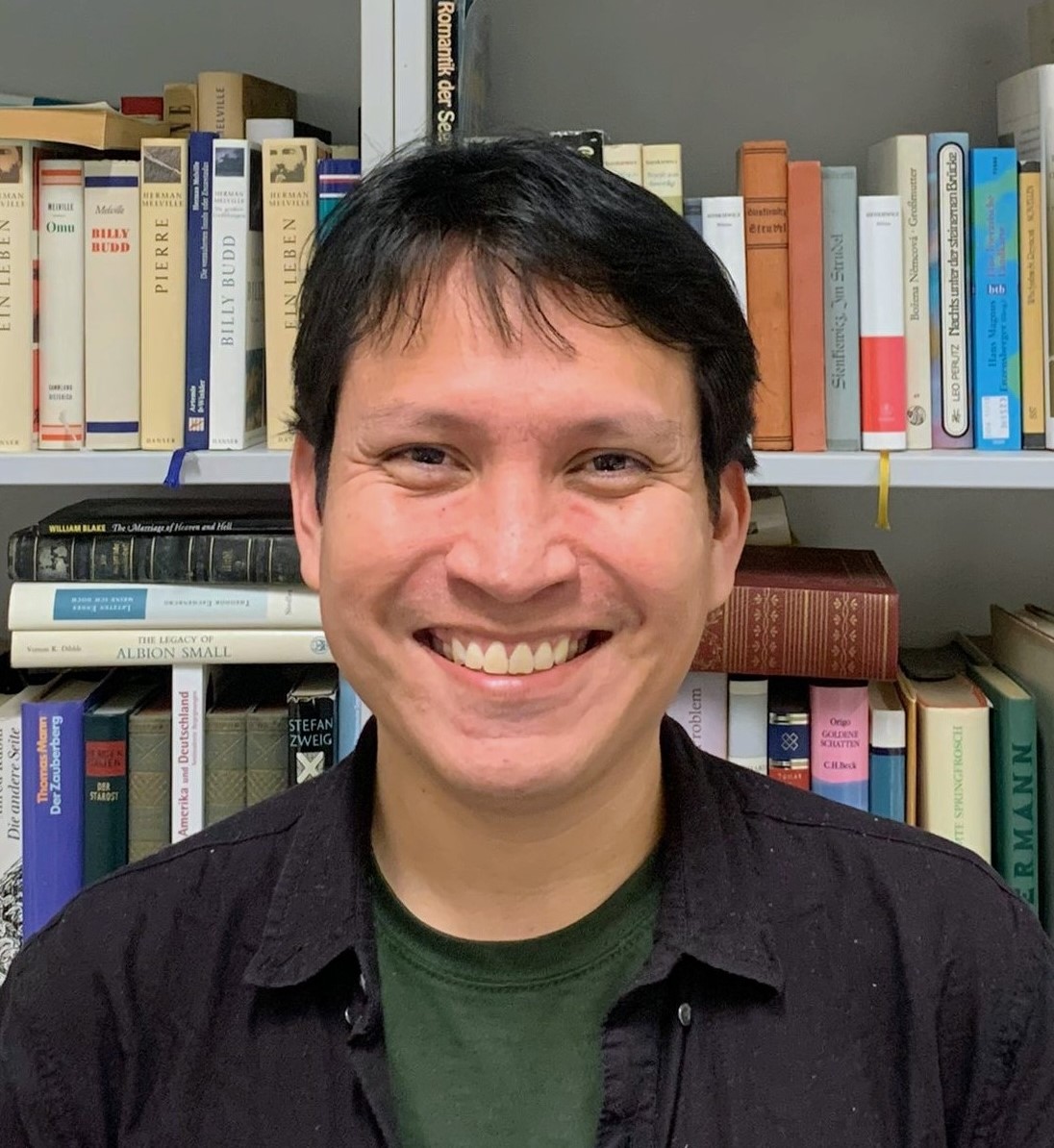 Kulturwissenschaftliche Fakultät
Soziologie
---
Since 03/2021: Lecturer. Chair of Sociology of Culture and Religion, University of Bayreuth
Since 11/2018: Doctoral Fellow at the Chair of Sociology of Culture and Religion, University of Bayreuth (Research Grant. DAAD. Doctoral Program in Germany)
2016–2018: Lecturer. Department of Sociology, Pontifical Xavierian University, Bogotá, Colombia
2016–2018: Lecturer. Department of Social Work. Corporación Universitaria Minuto de Dios, Bogotá, Colombia
2015–2016: Lecturer. Department of Social Work. Fundación Universitaria Católica Lumen Gentium, Cali, Colombia
2012–2014: Teaching Assistant. Department of Sociology, National University of Colombia, Bogotá
2012–2014: M.A. Sociology, National University of Colombia, Bogotá (Graduate Student Scholarship Grant. National University of Colombia). Thesis: Militancia y Filiación Religiosa en el Movimiento Político MIRA> (thesis research in Colombia)
2007–2012: B.A. Sociology (with distinction), University of Valle, Cali, Colombia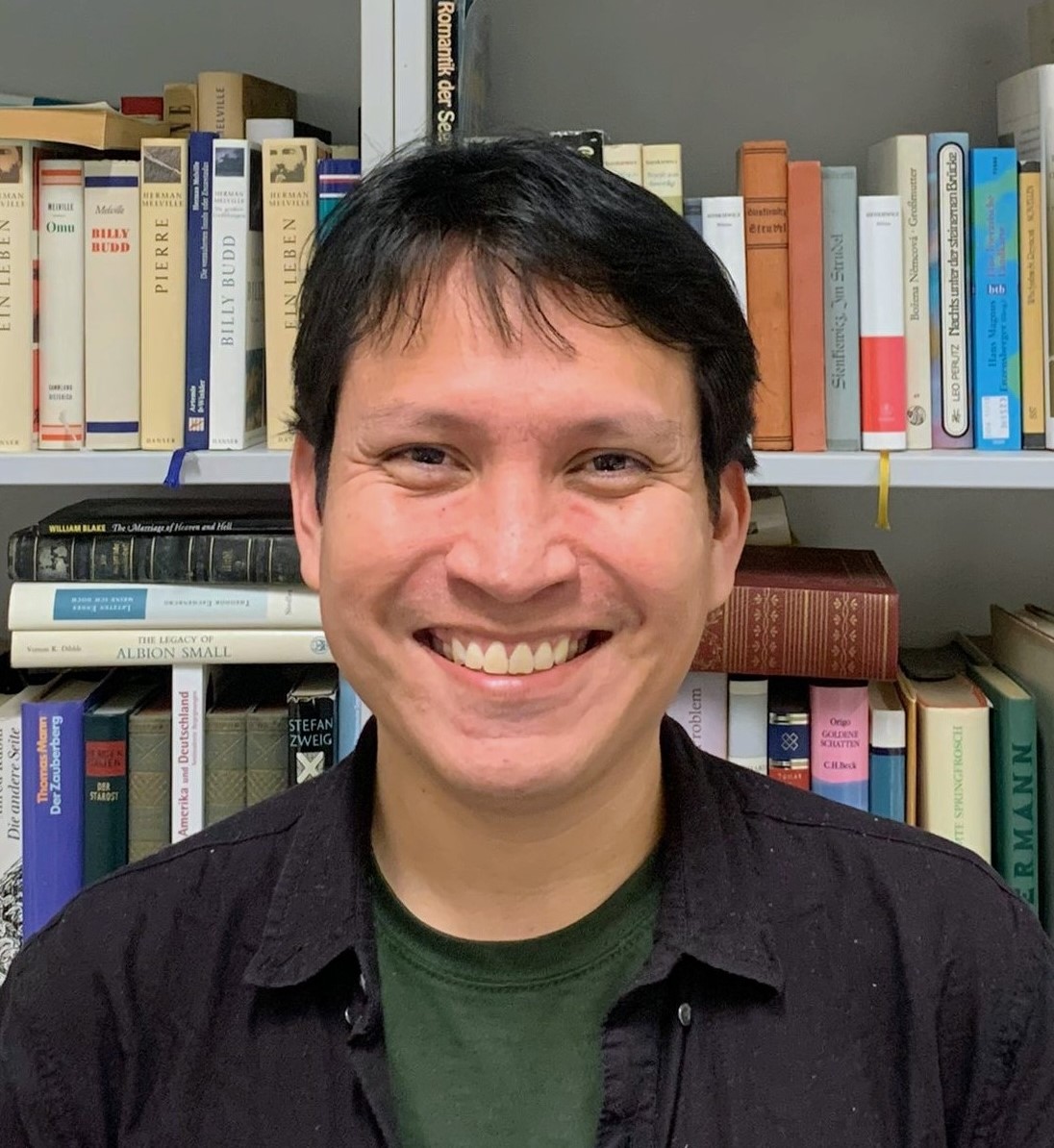 Kulturwissenschaftliche Fakultät
Soziologie
---
Luis Bastidas Meneses is currently conducting doctoral research on the influence of popular religion on the interpretation of daily life in a context of extreme violence in Colombia, specifically in the southern Magdalena Medio region. Implementing visual analysis as a methodological research tool, he collaborates in a visual sociology research project on the demobilization experience of FARC-EC (Fuerzas Armadas Revolucionarias de Colombia - Ejército del Pueblo) combatants after the peace process signed in 2016.
Research interests: Sociology of Knowledge, Sociology of Religion, Popular Religion, Popular Culture, Sociology of Violence, Latin America, Research Methods.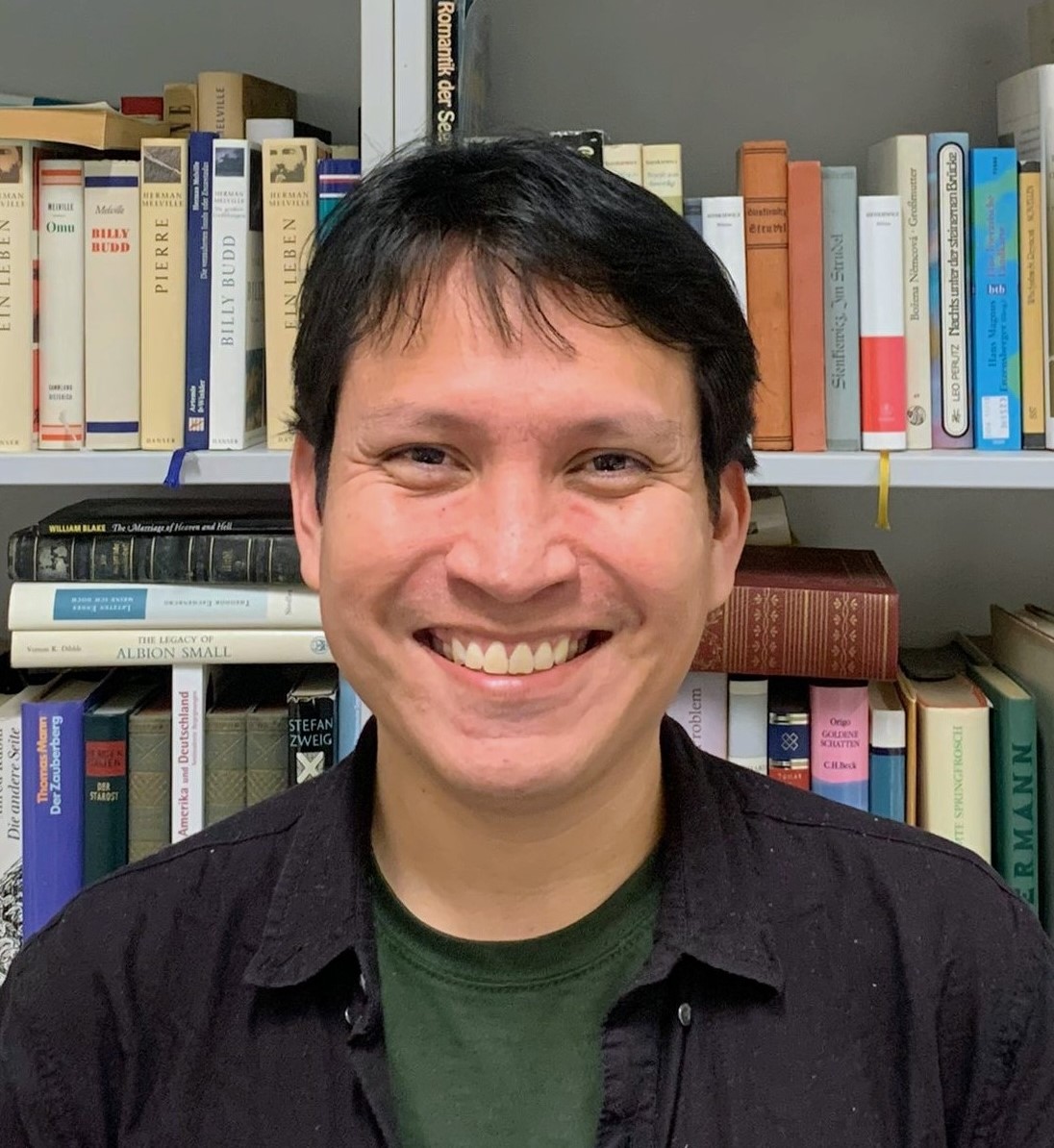 Kulturwissenschaftliche Fakultät
Soziologie
---
Publikationen
2023
Bastidas Meneses, Luis Bernardo; Pach, Helen
Murales como género comunicativo : Imágenes públicas en el contexto de la reincorporación
Reincorporación y tránsitos hacia la paz : Los casos de los Espacios Territoriales de Capacitación y Reincorporación (ETCR) de Tierra Grata y Pondores
Cali : Universidad del Valle, 2023. - S. 51-74
doi:10.25100/peu.780.cap4 ...

2022
Bastidas Meneses, Luis Bernardo
Producción y circulación de imágenes y videos en el culto a las ánimas del purgatorio en Puerto ...
Geografías y memorias de lo sagrado en espacios regionales
Buenos Aires : Teseo Press, 2022. - S. 179-198

2021
Jahn, Eileen; Bastidas Meneses, Luis Bernardo
"The River is not to Blame" : Anthropomorphizing the agency of water and expanding solidarity
2021
Waterworlding: Reflecting on Multiple Waters, online

Bastidas Meneses, Luis Bernardo; Kaden, Tom; Schnettler, Bernt
The NN's souls-cult : a case study of catholicism and popular religion in Colombia
In: Zeitschrift für Religion, Gesellschaft und Politik Bd. 5 (2021) . - S. 31-52
doi:10.1007/s41682-021-00075-z ...

2019
Bastidas Meneses, Luis Bernardo; Beltrán, William Mauricio
The Reaction of the Colombian Catholic Church to the Secularization of Sexual and Reproductive ...
In: Sexuality & Culture Bd. 23 (2019) . - S. 906-926
doi:10.1007/s12119-019-09596-5 ...

2018
Bastidas Meneses, Luis Bernardo; Díaz, Daniela; Villamarín, Valentina
Entre la calle y el cementerio : Prácticas, rituales y religiosidad de las trabajadoras sexuale ...
Bogotá : Pontificia Universidad Javeriana, 2018

Gómez, Bibiana A. Ortega; Bastidas Meneses, Luis Bernardo
La justificación religiosa de la acción política en el Mira durante las elecciones del 2014
Polarización y posconflicto : Las elecciones nacionales y locales en Colombia, 2014-2017
Bogotá, Colombia : Universidad de los Andes, 2018. - S. 115-140
https://www.researchgate.net/publication/325168456 ...

2013
Bastidas Meneses, Luis Bernardo
Creencias religiosas y prácticas políticas : La ética de la convicción en la militancia del mov ...
In: Sociedad y Economía (2013) Heft 24. - S. 303-326
http://www.scielo.org.co/pdf/soec/n24/n24a14.pdf

2011
Bastidas Meneses, Luis Bernardo; Acosta Oidor, Catalina; Quilindo Bolaños, Duvan Camilo; García, María Alejandra; Arias Arévalo, María Salomé
Estudios de Caso: Algunos Barrios de Cali y el Desarrollo de Intervenciones para la Prevención ...
Violencia, Convivencia y Dinamica Social en Cali : Lectura Desde el Observatorio Social
Santiago de Cali, Colombia : Alcaldía de Santiago de Cali, Secretaría de Gobierno, Convivencia y Seguridad, 2011. - S. 61-88
http://www.cali.gov.co/ipc/descargar.php?id=34455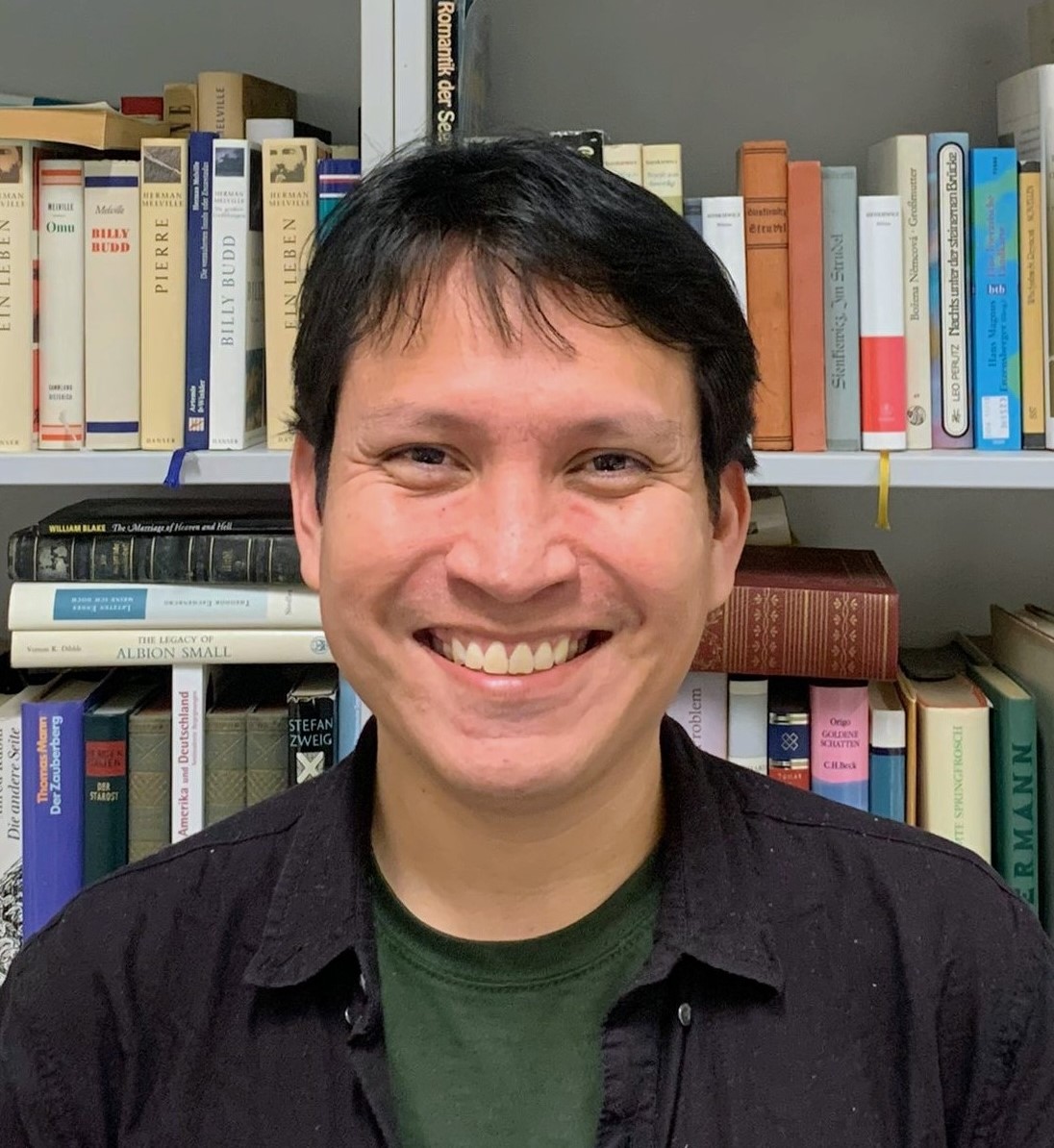 Kulturwissenschaftliche Fakultät
Soziologie
---
Luis Bastidas
Promovierender, Lehrbeauftragter, DAAD Stipendiat
Gebäude Prieserstr. 2, Raum 3.03
Telefon: +49+(0)921/55-4851
E-Mail: luis.bastidas@uni-bayreuth.de
ResearchGate: Research Gate